Unlawful Discrimination?
Employees in all industries have the right to a safe working environment, free from discrimination based on age, gender, ethnicity, marital status etc.
It is unlawful for an employer to take adverse action against an employee on the basis of any of these attributes.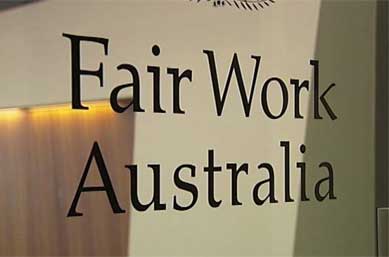 3890 views
The Fair Work Act 2009 (Cth) and the Equal Opportunity Act 2010 (Vic) prevents employers from discriminating against employees based on protected attributes. Whilst the list of protected attributes is exhaustive, neither of these legislations include the holding of a Criminal Record as a protected attribute, making criminal record holders particularly vulnerable during employment processes.
4832 views
The modern-day workplace is filled with a diverse range of employees who hold different views and opinions, so it is only natural for disagreements to arise. Bullying is often an unfortunate outcome of such disagreements and due to the fragile nature of many professional relationships, resolving the situation is often a difficult predicament for the victim.
8504 views
During the recruitment process, your employer may ask you questions pertaining to your medical history relating to your ability to perform the inherent requirements of the role.
4519 views
Vicarious liability occurs when one party can be found liable for another party's actions. In an employer/employee relationship, employers can be held legally responsible for acts of discrimination or harassment that occur in the workplace or in connection with a person's employment.
3304 views
Section 351(1) of the Fair Work Act 2009 (Cth) provides protection against adverse action based on an employee or prospective employee because of their race, colour, sex, sexual orientation, age, physical or mental disability, marital status, family or carer's responsibilities, pregnancy, religion, political opinion, national extraction or social origin.
3745 views
Employers have certain obligations by law when it comes to dealing with an employee who is either pregnant or who has parental responsibilities.
4612 views
The Fair Act 2009 (cth) includes provisions that protect employees against workplace discrimination. Unlawful workplace discrimination occurs when an employer takes adverse action against a person who is an employee or prospective employee because of certain attributes including the employee's age.
10212 views
Key Performance Indicators (KPIs) are a common feature of modern business and organisations use KPIs to measure performance and ensure that employees are meeting operational and strategic goals. However, they are often abused by disreputable managers to emotionally dismiss an employee. The phrase 'moving the goal posts' is often used to describe setting challenging KPIs, while it is reasonable for an employer to set tough targets to grow the business, it should not be set in a way as to ensure an employee would never meet their targets.
8103 views
It is commonplace for an employee to fall pregnant again while on maternity leave for their first pregnancy. In this case, an employee may request an extension of their maternity leave, depending on how long the original period granted to them was for.